NewTechKids is busy preparing to give summer camps at the Amsterdam Public Library beginning next week.
Keeping kids healthy and safe is our number one priority (on top of teaching them about technological innovation) so we are adhering to social distancing and hygiene rules mandated by the Library.
This also applies to the space in which we will teach. We are limiting the amount of kids in each camp and camps will take place in the Junior Lab, one of the library's largest meeting rooms which has a high ceiling and is well-ventilated.
We've also partnered with VisionOwl to help us design the layout of our learning space. We provided a few photos of the Junior Lab and our desired classroom conditions and then used VisionOwl's Isabella AI product to generate possible floor plans according to our desired social distancing conditions.
In the end, we didn't use the floor plans generated by Isabella but they were super helpful in helping us develop our current floor plan (shown in the photo at the top of our blog post).
NewTechKids featured Tracy Qian, VisionOwl's Team Director, in a recent PreparationTech video interview. Tracy and her team recently won the MIT COVID-19 hackathon based on the Isabella AI program. During her interview, Tracy shared her story of growing up in both China and Canada and being a first-year Engineering student at the University of Toronto.
Take a look at some of the floor plans generated by Isabella.
Isabella: Floor Plan 1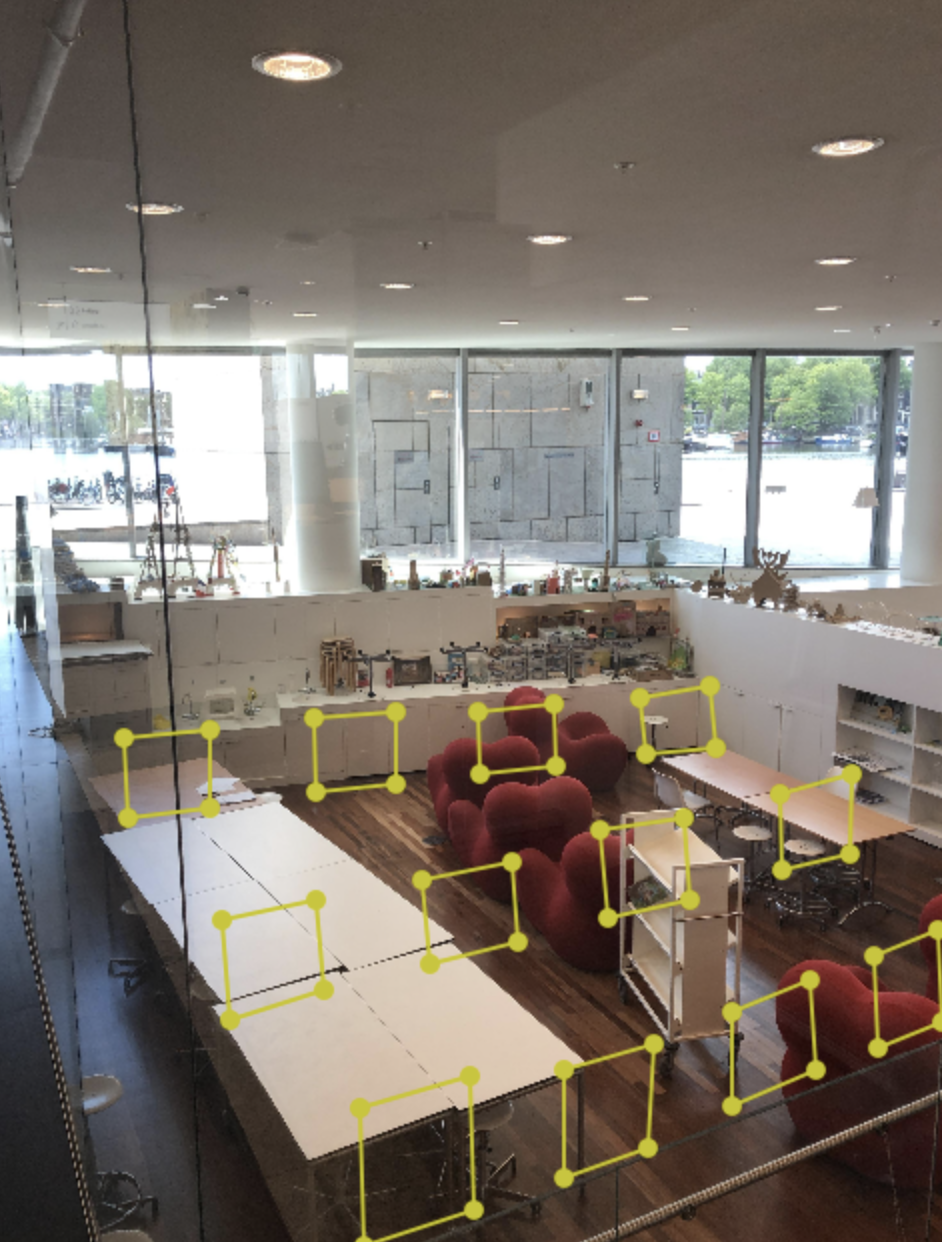 Isabella: Floor Plan 2